Hi Daydreamers!
This post will be dedicated to communicating the latest Cricut Design Space Updates.
I care so much about having updated articles and screenshots on all of my tutorials, and If a particular update completely changes the way a tutorial works, I will make the respective changes.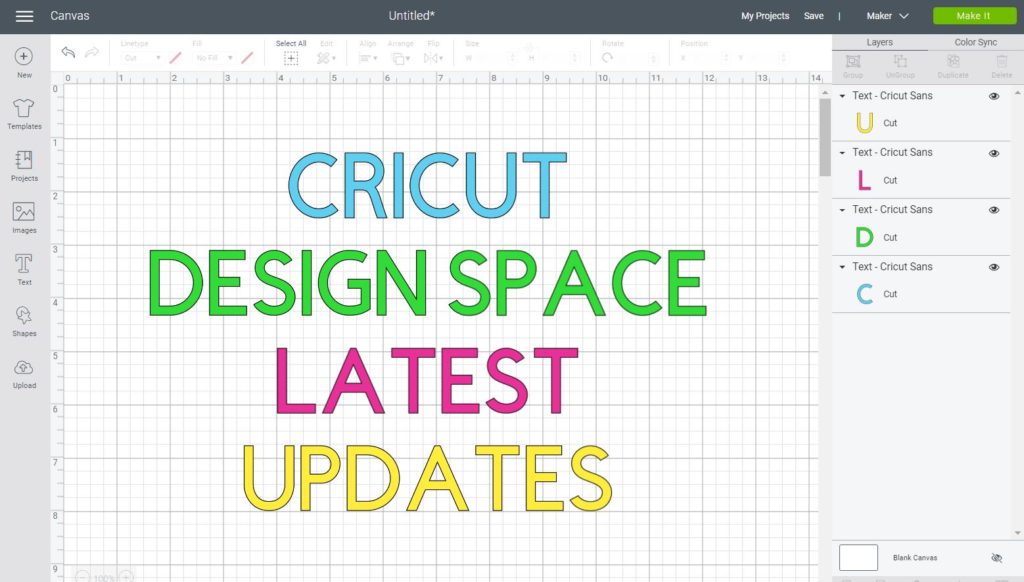 I run daydreamintoreality.com all on my own and when an update comes, it's impossible for me to update every screenshot and text right away, so please be patient.
I suggest you bookmark this article on your browser because if something new comes to Cricut Design Space you will know how to work the changes in all of my tutorials.
Cricut Design Space July 2019 Update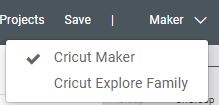 From now on you will need to choose the type of machine you have before cutting your project.
You can change your Machine type on the right-hand corner of the canvas, next to the green "Make it" now button.
Cricut Design Space will remember your device, so once you choose the Cricut model you have, you are good to go.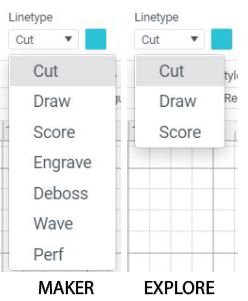 If you have a Cricut Explore (One, Air, or Air 2) machine there will be no changes in Cricut Design Space.
However, if you have a Cricut Maker, you will now have four more options in Linetype (Engrave, Deboss, Wave, and Perf)
These four new tools can be used with the QuickSwap tool, and you can learn more about them on my Cricut Blades and Tips Guide.
How will this update affect Daydreamintoreality.com tutorials?
Thankfully, there's not too much change. At some point, I will be updating some of the screenshots to show the machine I have on the top. (Not really necessary)
What you need to do is to choose the machine you have as I showed right above and follow the tutorial.
In some of my tutorials, I show you all of the Linetype options you have with your machine, so if you have a Cricut Maker you now have four extra options.
Cricut Design Space January 2019 Update

In January 2019 Cricut Design Space changed the way layer attributes work. Before you had to make changes in the Layer Panel to assign Cut, Score, or Print.
With this update, you will now, assign Cut, Score, or Print with Linetype and fill located on the Top Panel of the canvas.

Linetype will tell your machine when you are cutting your project, what tool you will be using. (Blade, Scoring Wheel or Stylus, or Pens)
The fill option is mainly to be used for printing and patterns.
It will only be activated when you have Cut as a "linetype." No Fill means that you won't be printing anything. From "Fill" you will also find your and Cricut's patterns.
How will this update affect Daydreamintoreality.com tutorials?
Most of my tutorials are up to date, and the ones that still show "old" screenshots don't have any repercussions because I am not using Linetype or Fill.
Yay!